Sugar Plant & Spares We Also Offer Following Boiler Types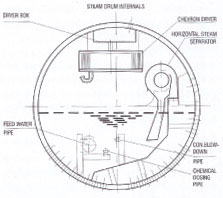 Multi-fuel Boilers upto 150 T.
Pressures upto 110 ATA.
Super heater temperature upto 515ºC.
Pre-engineered shop assembled package boilers.
Drum internals consist of chevron driers Andhorizontal Steam Separators. These internals are prefabricated and bolted welded in the steam drum. Best performance is assured over wide variation on of load. These work well during sudden change in the load with normal boiler water conditions high standard of steam purity is maintained.